There is no doubt that the digital revolution has vastly changed the way we do business. The average Internet shopper, whether they be looking for a gym membership or new shoes, is presented with dozens or even hundreds of options within a few clicks. And businesses (especially in the fitness sector) are increasingly having to position themselves against a level of competition that would have made our grandparents balk. Good or bad, we're definitely spoiled for choice!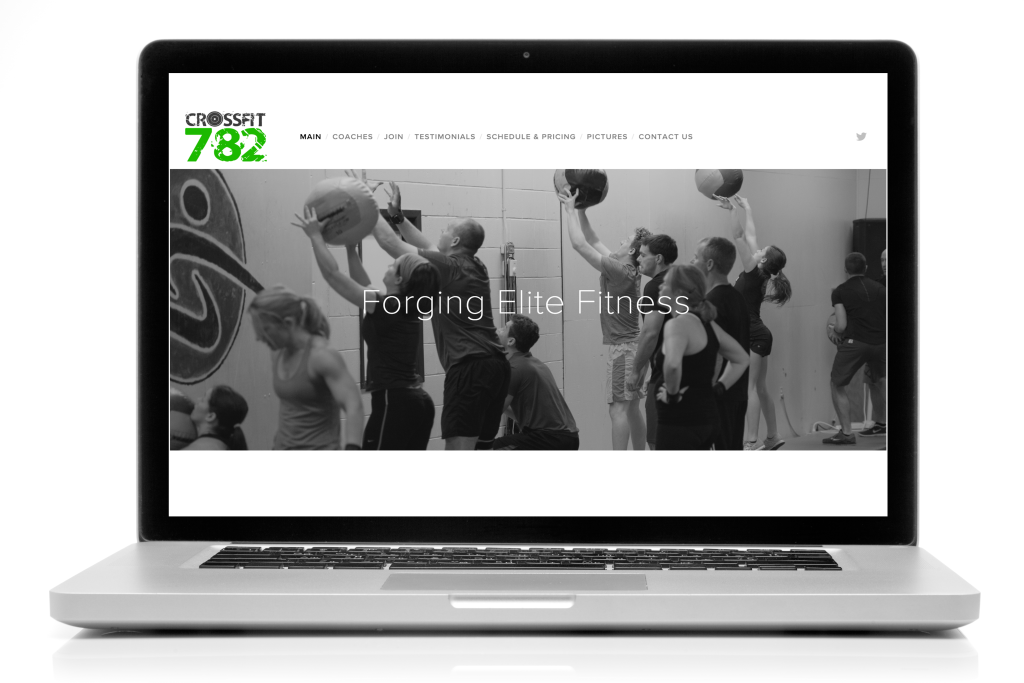 Why online marketing?
Despite the sometimes cutthroat nature of digital sales, the importance of having a strong online presence can't be overstated. Canadian businesses sold over $136 billion online in 2014, up from $122 billion in 2013 (Statistics Canada). You can run, you can hide, but eCommerce will catch up to you one way or another.
Many gym and health club owners, as well as personal trainers, operate under the belief that business can only be successful when it's done face-to-face. Referrals, word-of-mouth and direct marketing are undoubtedly important to fitness businesses, but you're missing a trick if you think online marketing and a healthy Web presence can't make a world of difference to your bottom line. Your website is often the first place a potential client will come across your services, either by search or by accident. Whether this person receives a positive or negative impression is, fortunately, completely up to you.
How do I get my site found in the first place?
Before you wow all of your website visitors, you of course need to get them there first! You've likely heard of search engine optimization (SEO), but if not, read this introductory article from MOZ, who do a fantastic job of breaking down the multi-layered discipline of SEO marketing into it's basic components.
You might have the most attractive, user-friendly website out there, but without the power of SEO behind you, it's unlikely many people will find it.
Taking this a step further, let's say you're getting over 1,000 hits to your site each month, but 80% of these people are looking for something other than what you're offering the market. This also defies the purpose of your site and needs to be remedied, in large part by SEO.
So, putting aside for a moment the 'look and feel' of your website, grab a paper and pen, or your laptop, and go through the steps below:
Jot down 10 – 20 words and phrases you should include in your site to attract people who are searching for your specific services. Importantly, are there any niche services you're providing that you can better incorporate into your site copy as long-tail keywords? Thousands of people are already searching for 'yoga classes' online, but not so many are searching 'hot yoga class for women'. See the difference?

Pretend you are a potential client and search for your services using Google. Visit the top three pages in the search results and note the language they are using to get such a good ranking. Even if you're already ranking quite high in one area, you can always improve your website copy by focusing on specific pages and taking cues from those ranking higher than you!

Log into or create a Google AdWords account and visit

www.adwords.google.com

/KeywordPlanner. Use this free tool to find keywords that are relevant to your business and sector, and search specific keywords to see what kind of traffic they receive. Look for keywords and phrases that receive a fair amount of traffic each month, but are low on competition. By incorporating this copy into your website you avoid using the same keywords as your competitors and stand out.
Once you've tried the tactics above, read this

article

from KISSmetrics for more comprehensive advice on covering all the bases in terms of undertaking SEO for your business.
Once you start thinking about where your gym's website currently stands in terms of SEO, you can start to actively attract the kind of clients you want to see at your gym. Stay tuned for a future post that will discuss what to do once your website has been found!