Contributor: Mike Ives is the founder of MemberTracker and an owner of CrossFit 782
This is the second instalment in a three-part series, outlining how I grew my gym membership by 40% in a single month this year. If you haven't yet read the first post, you can do so here. You can also access the third and final instalment on member retention here.
For those of you wondering whether our gym's recent membership growth survived the typical post-New Year's fallout, let me open by confirming that we've retained over 90% of the new members who signed up. I'll discuss retention in our third instalment, but for now it's safe to say that our original $380 marketing spend has paid off, with $3,900 in Fundamentals revenue already earned.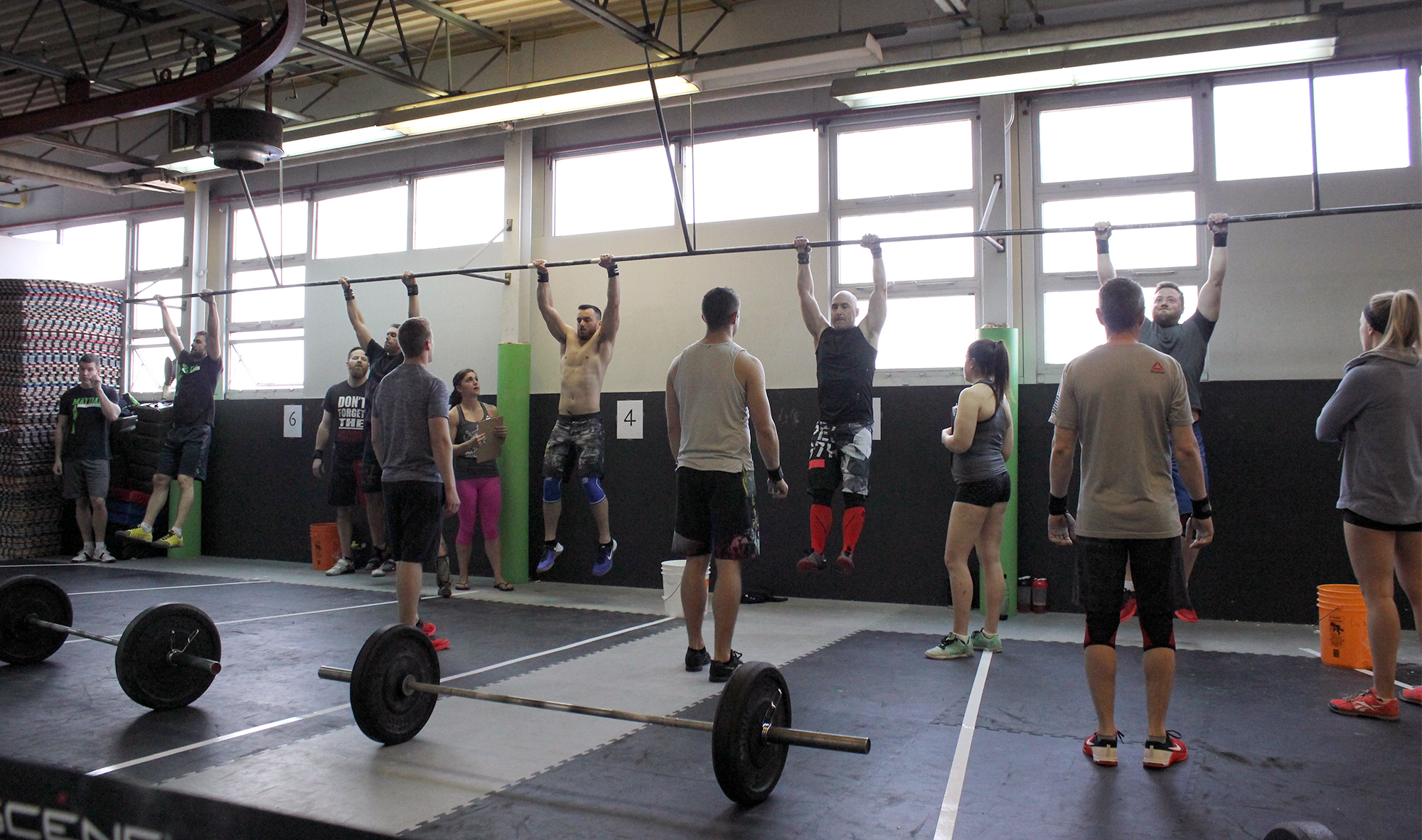 Today I'll talk about what we did at CrossFit 782 to grow our gym membership by getting leads (those who'd emailed or called us) in for an Intro class, and then to sign up for Fundamentals and become members. In other words, how our onboarding turned leads into members.
I'll outline our general onboarding process and how we've automated it to make sure no member falls through the cracks.
It all starts with a simple web page…
Landing page
First, any successful marketing campaign needs to have a destination, and this usually means having a landing page where prospects can learn about your offer. Simply sending people to your gym website won't cut it, as they can easily get distracted with other stuff you have on there, like links and info for your existing membership.
Second, your landing page must be consistent with the messaging in any ads you create to draw people to it. If the imagery or text is different in style or messaging from your ads, people can get confused or lose trust and leave.
TIP: If you'd like to read more about landing page best practices, check out this blog post we published a few months back.
In a nutshell, the sole purpose of your landing page is to get prospects signed up for your offer (that is, convert a prospect to a lead).
There are a few ways you can do this – ask them to book an Intro, sign up for Fundamentals or reach out for more information by email – but that should be it. Use one call-to-action and don't include navigation to other pages of your website.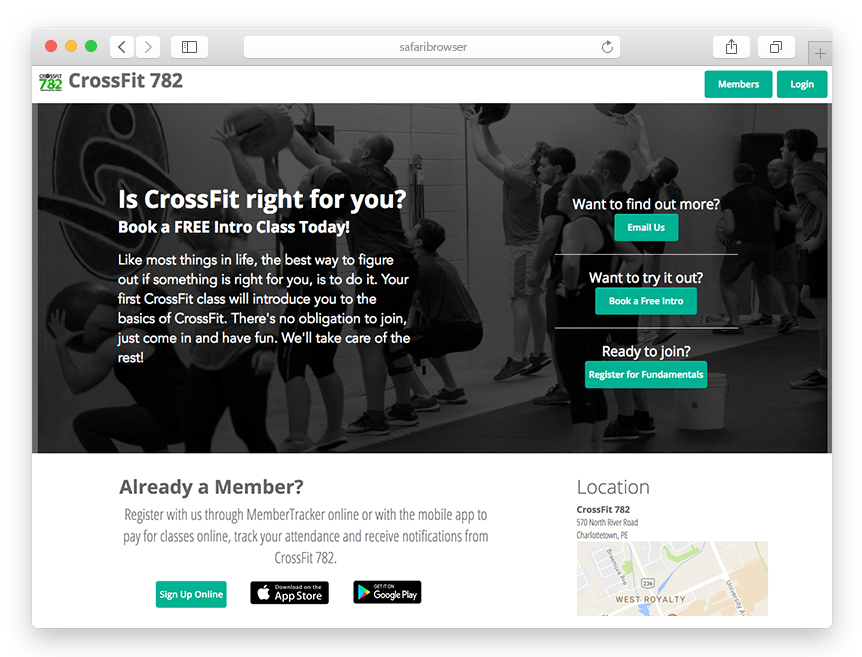 Intros and lead tracking
Since opening my first Affiliate in 2008, I've found that the best way to get someone to sign up is to do a free Intro class. In addition to letting people see how great a CrossFit workout is, it also allows you to focus your Fundamentals classes on those people who are most likely to become members at your gym.
When someone fills out the Intro form on our landing page, we collect their name, email address and phone number. As soon as they sign up, an automated email is sent, letting them know we'll be in touch soon.
When the lead lets us know they're ready to come in for their Intro, we're notified through MemberTracker, can set a date and respond with an email to confirm. The lead receives a reminder email leading up to the Intro, as well as a text that morning, saying we're looking forward to seeing them and reminding them to pack their gear.
Once they do the Intro class, the lead is sent another automated email, thanking them for coming and enclosing a link to register for Fundamentals. If the lead is a walk-in and didn't book in advance, we simply add their contact details to MemberTracker ourselves so we can keep in touch with automated emails.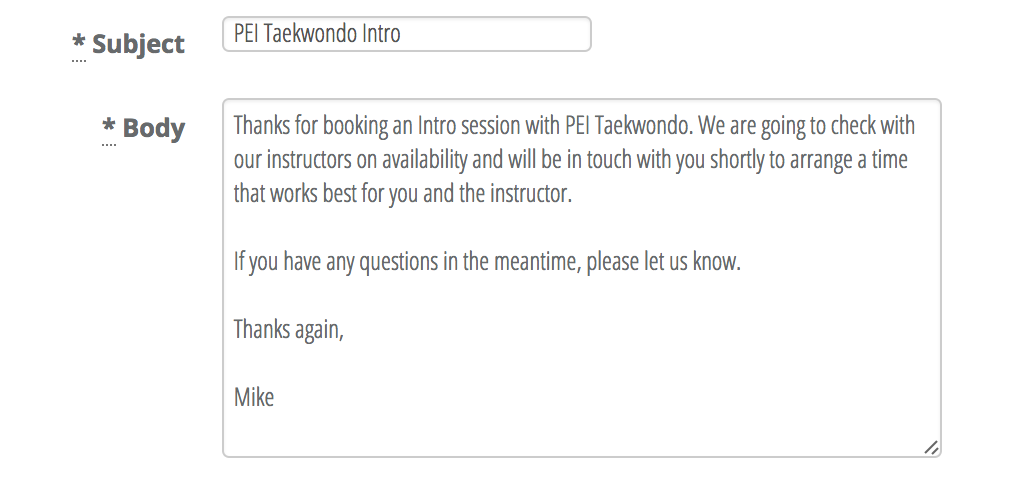 TIP: Note that, while I do use MemberTracker to email leads, you can use an automated email software or handle onboarding manually. We have found though, that automating this process saves a lot of time and helps to keep all of our leads and new members organized.
Click below to access content used at CrossFit 782 to onboard new members. You're welcome to customize and use this content at your own gym:
Fundamentals
Once we've gotten a lead as far as coming in for their Intro class, it's time to get them registered for Fundamentals, which is one small step away from full membership.
In addition to our landing page for Intro sign-ups, we have a second page that allows leads to create a membership account and pay for Fundamentals.
We do Fundamentals as a series of four small group classes followed by four or five regular classes. During these classes we cover all the basic CrossFit movements, the Intro class being the first of these. This has been a really effective way to get people signed up for Fundamentals, as once they've done the first (free) class they feel they've already started and want to continue. Finishing with the regular classes, where they work out with other members, works well as it gets them over the fear of joining in the bigger classes 'after' Fundamentals.
TIP: Whatever format you use, I recommend getting people in the door and learning the movements as soon as you can. If someone is interested in getting in shape, the last thing they want to do is wait until next month!
Once new members are in the system we track each time they show up for class. The MemberTracker mobile app automatically checks people in, and we then get notified anytime someone hasn't been to the gym in the past week.
You can of course track attendance manually by having people sign up as they arrive, or checking your WOD whiteboards for new people periodically. However you do it, make sure your new members come in for their first few classes and that the process of signing up for regular membership is seamless.
TIP: Setting up automatic online payments can be a great way to make membership renewal easy.
Perhaps above all else, you need to show new members that you're invested in them reaching their goals, as they've already invested time into showing up at your gym. If you reciprocate now, the likelihood of them joining and staying goes way up.
As a side note, if a new member was referred by a friend or family member, this is a great time to get that member involved. Having them send their friend a message asking how classes are going, or inviting them to attend one of their friend's first classes, can have a big impact in my experience.
Life Time Value
Life Time Value or 'LTV' is the amount of money a member will spend with you across their entire membership. This is calculated by taking a member's average membership timespan and multiplying it by the average monthly cost. For easy math, let's say your monthly cost is $100:
Avg Timespan Monthly Cost LTV
12 months $100/mo. $1,200
18 months $100/mo. $1,800
2 years $100/mo. $2,400
You get the point. As I said in Part 1 of this series, with regards to our 45 new members:
"Even if only half of them stay (this is conservative as we usually retain much higher), that is an increase of $23,160 in annual revenue ($17,400 regular and $5,760 Teens) for a total of $27,075 this year just from people who started this month."
As of March 1st we have only lost two members from the January Fundamentals groups, giving us close to a 95% retention rate. Obviously members need to see value or they won't spend money with you. As my business partner Brett says, "We have to try to be the best hour of their day." By putting time in at the beginning and providing a great Fundamentals experience for each and every member, your retention numbers should naturally increase.
In the third instalment, I'll discuss member retention and what owners can do to make sure you keep new members coming back week after week. Until then!
Like this post? Sign up for my new Automate & Accelerate email course, and receive 12 FREE emails that follow up on this series, providing in-depth advice on the tools and tactics used by CrossFit 782 to continually grow our membership – you can do it, too!