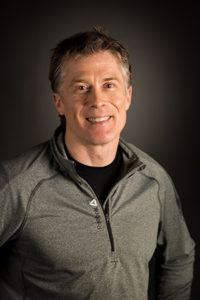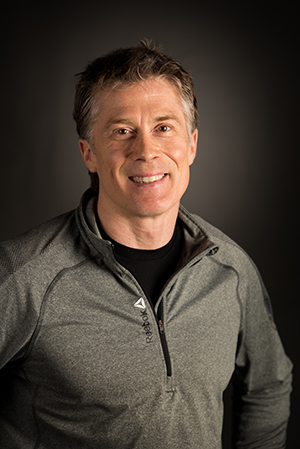 Contributor: Mike Ives is the founder of MemberTracker and an owner of CrossFit 782
This is the third instalment in a three-part series, outlining how my CrossFit gym membership grew by 45 new members in January of this year. If you haven't yet read the first two posts, you can read Part 1 and Part 2, respectively.
If you've been keeping up with this series, you'll recall that our first post discussed how CrossFit 782 used specific marketing tactics to grow our membership, while the second post covered our member onboarding process. Today's post will go through the steps we took to retain our new members, including what we've done to automate parts of that process.
Member retention is, in my mind, the most important and perhaps the most difficult of all the steps we've covered so far. Reducing 'churn' is critical to your gym; it doesn't matter how many members you bring in if they are leaving shortly after joining.
After all, "you can't fill a leaking bucket" so to speak, and the longer a member stays with your classes, the higher their lifetime value will be.
So how do you boost member retention and keep people around for longer? Let's dive in…
Coaching and Community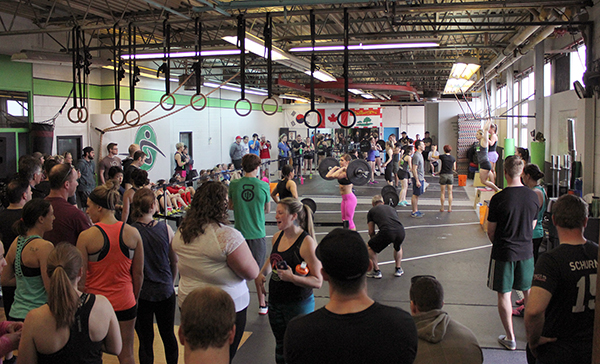 The most important thing you have to offer members is a great product. In the gym business these days it is less about the facility and equipment and more about your coaching and community. In short, your clients are more likely to stay if you are an awesome coach and there is a great community within your gym.
If you aren't sure whether you're an awesome coach, or are just starting to build a great gym community, then focus on one thing:
Caring about every single member.
Know what your members' goals are, keep in touch with them (especially if it's been a while), and make sure you have an inclusive environment in your gym by setting a great example of that outlook.
Here are a few ways we show our members at CrossFit 782 that we're committed to coaching and building a supportive community:
Our coaches welcome each new member to class as they arrive, and try to say goodbye and thank them as they leave;
We try to pair new members up with someone during partner workouts;
We make a point of setting individual fitness goals with members;
We reach out to members on a regular basis by email to check in, see how they training is going and so forth
Encouraging Commitment
Fundamentals is seen by our team as an extremely important part of the onboarding and retention process. We have our Fundamentals program structured so it includes five 'regular group' classes following the four 'small group' sessions with other new members.
As people finish with Fundamentals, ask them to tell you the first regular class they will be attending. This commitment should then be followed by other small commitments, like setting up automatic payments.
Asking for micro-commitments from clients is a proven retention practice for many types of small business, and your CrossFit gym is no exception. Taking one small step toward loyalty with your gym sets new members up for bigger steps down the road.
Automatic payments
Collecting membership payments can be one of the less enjoyable aspects of running your gym, but it is also a great retention opportunity if done mindfully. Setting up automatic payments is recommended, as it's both convenient to you as an owner and is also a very important and time-saving commitment to your members.
While we don't require members to commit beyond month-to-month payments, it still saves us time and ensures that our members don't miss a payment. Experience has shown that, when members make regular monthly payments, they are more likely to keep their attendance up.
One other reason for automatic payments is the simple fact that members sometimes forget to pay. They may then feel guilty about coming in to work out and decide to take the rest of the month off as a kind of 'repayment'. This isn't an ideal situation by any stretch. At best you're missing a month's membership, and at worse they may drift away and stop coming.
Email automation
In addition to using automatic emails to turn leads into intros and then to Fundamentals, we also have an email sequence that emails new members as they move through Fundamentals an into regular group classes.
The three emails in this sequence include attachments that provide content that our new members love:
CrossFit Intro and Movements pdf with links to videos from CrossFit HQ
Nutrition Intro pdf with links to CrossFit Journal videos and articles
Mobility Intro pdf with links to videos by CrossFit authorities like Kelly Starrett
Click below to access the content used at CrossFit 782 to onboard new members. You're welcome to customize and use this content at your gym:
As I mentioned above, knowing your client's goals is key. Not only does it give you something to discuss with each member, it also allows you to show them the progress they've made since starting with your gym.
Member goals should always be phrased in the positive and, ideally, be measurable so that you can show them as they get closer to reaching them. Using benchmark workouts and lifts is really helpful in showing them how far they've come.
Keep track of each member's goals for them and revisit periodically to make sure they're making progress. In this way you're more than a coach to your members – you're also an advocate for their long-term success.
Attendance tracking
Tracking attendance is obviously important as you need to know when people stop coming. It's also an important member retention tool. Staying on top of attendance allows you to reach out to those members who are drifting away and to reengage with them, perhaps with a one-to-one coaching session.
Attendance can be challenging as you can't ask the people who aren't there to raise their hands. But if you require your members to book the classes they'll be attending, it becomes easier to keep a record of attendance.
If you operate an open format for your classes, you could use attendance and performance tracking software. We use our own mobile app that automatically checks our members in when they show up for a class.
A less technological option is to simply keep track of your whiteboards. Go over the whiteboards for each day and note who hasn't been in for awhile. Another low-tech option is to take a list of your members and review them every week or two with your coaches to see who is drifting off.
Conclusion
As of the end of April, CrossFit 782 has retained 70% of the 45 members who started in January. Some of the 30% who aren't currently training with us are university students who will be returning in the fall. So we're very happy with our current retention numbers and can directly attribute much of this success to the methods outlined above.
In February we decided to dial back our marketing efforts at the gym so we could focus on making the Open a positive experience for our new members as well as our existing ones. Since the Open finished we've brought on another 20 members, and this doesn't count teens. This reconfirmed the positive impact of the marketing and onboarding tactics that drove our dramatic membership numbers earlier this year.
I hope you take something of value from this and our previous posts. Experimentation and perseverance have been key to our growth, and I encourage you to push the bar in ways that work for your gym and your members.
Interested in learning some new strategies for growing your gym's membership? I'm currently opening up 50 spaces in my new Automate & Accelerate email course, created especially for CrossFit owners who want to grow, without spending a ton of time and money on marketing. Click HERE to sign up – it's free, and you'll receive 12 days worth of advice via email.