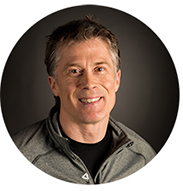 Contributed by Mike Ives, MemberTracker founder and owner at CrossFit 782 and PEI Taekwondo
As a gym owner, I love receiving payments electronically. It is a great feeling to receive that notification when you are out doing something else! On top of that, the processing costs that go along with this are well worth it.
The reality is that offering electronic payments is pretty much required these days. Fewer people are carrying cash and even less are using cheques. Given that, here are a few ways that you can minimize these costs.
Choosing the Right Credit Card Option
While there are a ton of providers in the market today, there are basically two approaches:
No Monthly Fee/Higher Rate: generally 2.9% plus $.30 per transaction. Companies charging this way are Stripe, PayPal and Square.
Monthly Fee/Lower Rate: generally $25 to $30 per month plus approximately 2.6%. This can vary significantly – make sure you are being quoted the correct rate (ie. the one for online purchases). This is the approach of some of the more traditional providers.
The best option for you will come down to volume. Let's assume that you have an average transaction price of $100:
Under option 1, your cost per transaction will be $2.90 plus $.30 for a total of $3.20
Under option 2, your cost per transaction will be a total of $2.60
So definitely option 2 right? Not necessarily.
While you are saving $.80 per transaction, you will need to have over 31 credit card transactions each month to cover a monthly fee of $25.
If you are like me and are doing a smaller number of monthly transactions, then the first option is the best. This approach is spreading as evidenced by the fact that one of the larger traditional credit card processing companies, Beanstream, is now offering a 'No Monthly Fee' option at 2.8% plus $.30 per transaction.
Credit Card vs. eCheck
Referred to as ACH in the US and EFT in Canada, electronic payments from your checking account ("eChecks") are easy to set up using the numbers on the bottom of a person's check or from a form they can download from their website.
While there are some ACH/EFT providers that do take a percentage, most do not. We use Forte which charges $20 per month and $0.35 per transaction.
Using the example above with a $100 average transaction price, we are saving over $2.85 per transaction compared to the cost of option 1 ($3.20). Assuming a $20 monthly fee, it only takes 8 transactions to make it worth doing.
Conclusion
While credit cards are a fact of life and some people will want to use them for points, push as many of your members to make recurring payments using their checking account.
Not only is it cheaper but it drastically reduces the number of missed payments and actually improves member retention. We allow our members to cancel at any time and don't lock them in, although I have seen many gyms offer a discounted recurring rate where members lock in for a period of time (for example a year).
I hope that this was helpful. Please let me know if you have any questions in the comments below.
Thanks,
Mike