MemberTracker's founder and developer, Mike Ives, also owns CrossFit 782 and PEI Taekwondo. So he knows a thing or two about promoting small gyms in a saturated market! Today he shares his tips on making your fitness business shine, even against more established competitors.
No doubt there are elements of your job as a fitness owner that you absolutely love. Playing a part in changing a client's life. Cheering them on as they begin to feel and look healthier. Being able to stay active throughout your work day isn't bad, either!
Then there are the parts of gym ownership that don't come so easily. The paperwork and administrative tasks that take up more of your time than you'd like. The clients who can't seem to get with the program, no matter how much you motivate and push them. And of course, having competitors around every corner, trying to catch the attention of your clients, is a constant and real concern.
The thing is, you know you offer something unique to the market. So how do you make potential clients aware of this fact? Well, there's no quick fix, but there are definitely some tactical decisions you can make as a business owner. This post will outline seven distinct ways you can boost your visibility and make your classes and instructors stand out against the competition. I've tried many of these for both my CrossFit gym and Taekwondo school with impressive results.
 Highlight a fitness niche
What are you and your trainers really, really good at? It could be that you incorporate unique or challenging moves into each routine and keep things fresh for clients. Maybe people have been raving about your 'Me & Baby' yoga class. At CrossFit 782, we know we've built a welcoming, supportive community of coaches and members that will help people reach their goals, and we show this through our Facebook advertising:
Whatever it is (and if 'it' doesn't exist yet, give it some serious thought), you need to shout it out as often and as loudly as you can. In terms of marketing, your proverbial rooftop might be Facebook, the community bulletin board, or simple word-of-mouth.
Free eBook: 16 Tactics for Marketing Your Small Gym
Further Resources:
The Ultimate Guide to Finding the Niche to Set Yourself Apart in the Fitness Industry (thePTDC)
Marketing You: How to Play to Your Unique Strengths (Social Media Examiner)
Recruit (enthusiastic) brand ambassadors
I don't need to tell you that your existing clients are one of your most important sources of new business. Making an effort to discuss referral opportunities with them can make the difference between the occasional referral and your clients actively striving to bring newbies in on a consistent basis.
At CrossFit 782 we had one member, a woman in her 40s, who was responsible for bringing in 10 new members within a three month period. By having her as a brand ambassador, we are now bringing in an additional $1,000 each month through her family and friends' memberships.
You want to make sure you're able to track your referrals to identify and reward the members who are taking part. A free round of classes or some free product for each successful referral can be a great motivator for current members.
At PEI Taekwondo we've run some referral programs leading up to the holiday season to attract members for the coming year. We found that the new students who came through our doors as a result of the program were more likely to stick around past the New Year's rush.
Further Resources:
How to Boost Your Customer Referral in 7 Simple Steps (Duct Tape Marketing)
Referral Marketing 101: 7 Tactics to Launch your Own Referral Campaign (shopify)
Reward loyal members
This one is closely related to referrals, but in this case you're rewarding the clients who (let's face it) mean the most to your business – the ones who've stuck around and shown a keen interest in what you're offering. Sure, rewarding your clients will cost you a bit of money, but can be well worth it in terms of long-term retention.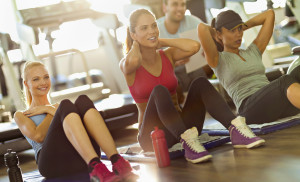 Start by keeping things super simple and ask trainers to help keep track of member milestones. Surprise members with gift cards when they finish an especially lengthy class, when they complete a difficult WOD or reach 'x' number of spin miles. Your clients won't expect it, and it's something they'll tell their friends and coworkers about for days afterwards.
There are lots of options for managing more high-level loyalty programs, but a little goes a long way in showing clients that they're appreciated. So while you're spending a few bucks each month to keep it going, your current members are becoming more engaged with your brand.
Further Resources:
6 Unique Ways to Reward Brand Loyalty (Openforum)
7 Customer Loyalty Programs that Actually Add Value (Hubspot)
Host an educational event or series
Just as your members are key to your long-term success, the trainers and coaches who interact with these people every day are absolutely integral. Let your employees shine by hosting a series of special workshops or seminars where they can share their knowledge around a particular fitness or nutrition-related subject. You could make the guest list exclusive to members, or open it up to the community and see what happens!
Further Resources:
How to Host a Profitable Educational Workshop (IDEA)
Build a brand on social media
You might be tired of hearing this one by now, but the power social media has to enhance your brand and your business can't be avoided – sorry!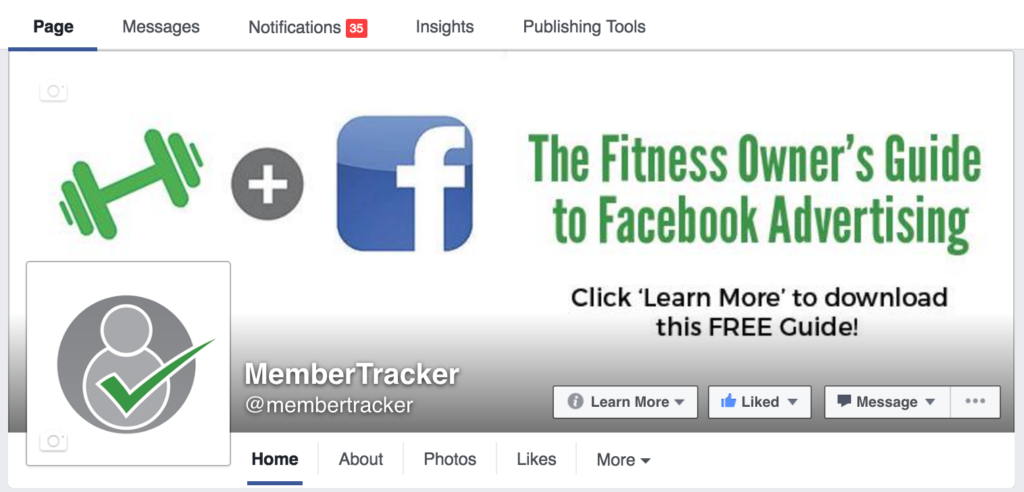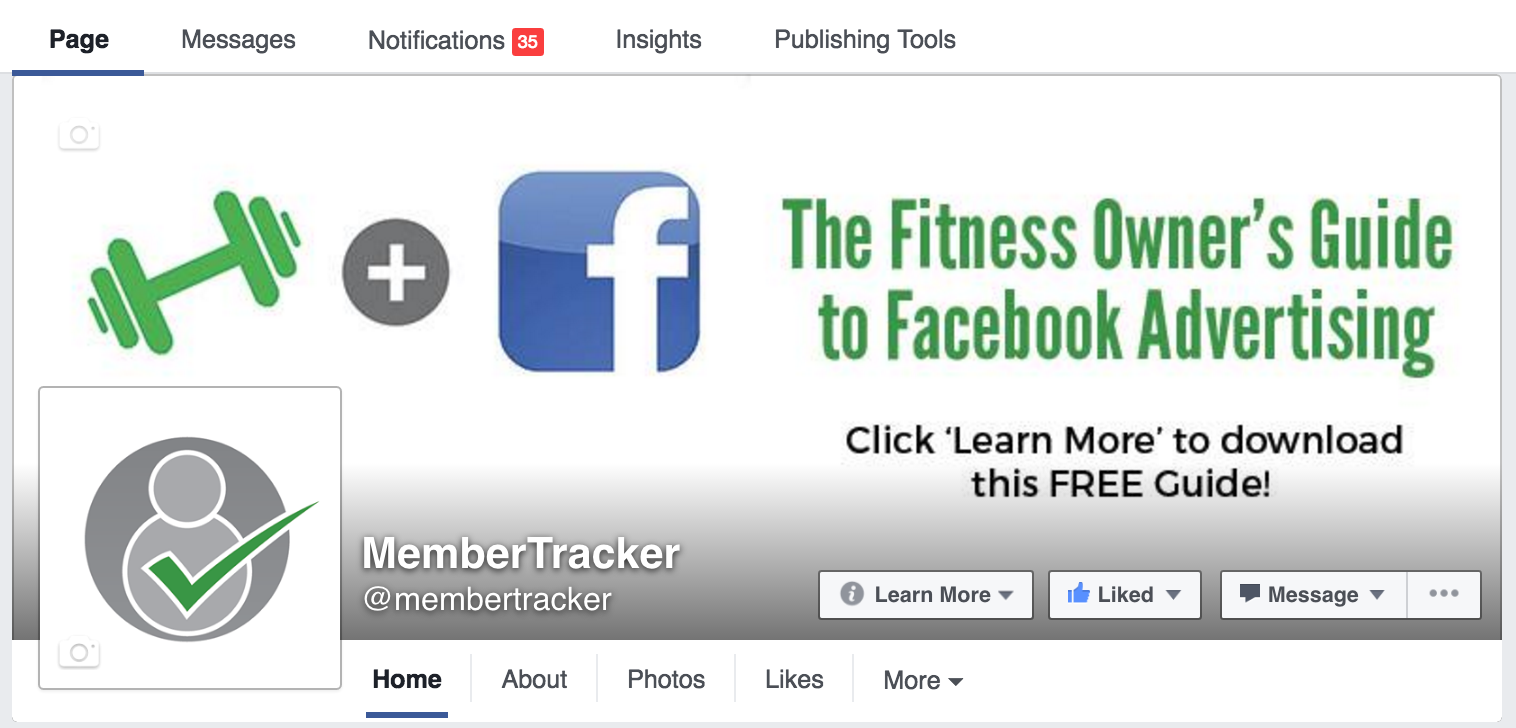 If you already have a presence on Facebook, Twitter, Instagram or other platforms, kudos. But I'm not just talking about filling out your profile and then checking it once a month for 'Likes'. The brands who make the best use of social media have a consistent presence, show what's unique about themselves and provide ongoing value to fans.
If you haven't started yet, try getting onto just one platform (Facebook or Instagram are pretty safe bets within the fitness realm), test the waters and really devote some time to making your profile stand out. Then do your research into where your target audience is spending their time online, and expand strategically.
Further Resources:
The 4 Essentials to Building Your Brand on Social Media (Entrepreneur)
Introduction to Brand Building Through Social Media (Canva)
Free eBook: 16 Tactics for Marketing Your Small Gym
Give back, often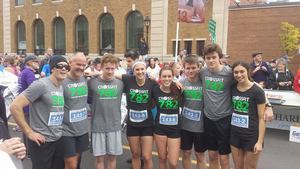 There are lots of ways you can get involved with your community, and being 'seen on the scene' (yep, just made that one up) can make a great impression. Try to focus on events and fundraisers that have something to do with fitness or your area of expertise. Sponsor a local sports team, or enter a team in the annual marathon. Heck, even organize your own competition that people can take part in and win prizes.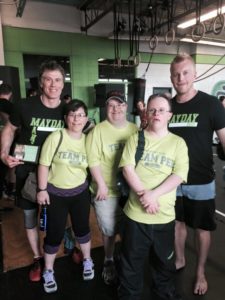 I'll give you a couple of examples that I've been part of. Each year CrossFit 782 enters a team in the PEI Marathon here in Charlottetown, PEI. Not only have our logo and coaches been seen by hundreds of people at each event, but we've won the team relay several times. This has given us great exposure, and our team has come to represent a sort of benchmark within the local racing community – bonus! This spring our gym also hosted a community CrossFit competition, proceeds of which went to the Special Olympics.
The networking will pay off, and you'll have new friends to call on if and when you organize your own event and need sponsors or prizes. Plus, you can't really argue with giving something back to the community that's supported you up until now, right?
Further Resources:
How to Organize a Charity Fitness Event (Lisa Johnson Fitness)
10 Ways to Give Back to Your Community (Inc.)
Get started with email marketing
When is the last time you devoted an hour or more writing an email campaign to promote a class or service? If your answer falls within the past 30 to 90 days, way to go! You're a step ahead of a lot of small business owners. And if your answer is far enough back that you don't remember what the email was about – don't worry, you're not alone.
In addition to keeping in touch with your members, email marketing is one of the most effective ways to promote your services and works very well with fitness businesses. There are lots of tools available, from free online templates to email automation software. Creating beautiful, effective emails has never been easier.
While there are some pricier, full-service automation options like InfusionSoft and HubSpot, some like Mailchimp have a free plan. Then there are some fairly robust tools like Drip that are quite affordable. Start by sending some emails from your personal account to figure out what members respond to, and then determine which platform best fits your goals as you scale up. 
Further Resources:
A Beginner's Guide to Successful Email Marketing (kissmetrics)
Top Ten Best Email Marketing Practices for Fitness, Nutrition & Wellness Businesses (Radial)
__________
At the end of the day, focus on being really good at what you do. If you have a bad product, no amount of marketing will overcome that and members will leave as fast as they come in. When you provide quality, the marketing then becomes much easier as the right audience becomes obvious. By approaching this group in creative, targeted ways, you'll improve your chances of building the business you've always dreamed of.
Just like you say to your clients … be patient. Don't expect overnight success. Put the work in and your efforts will pay off in the long run.