There are so many businesses, bloggers and brands making a name for themselves on social media these days, it can be hard to keep up! The fitness sector has gone full steam ahead with this trend, especially on visual platforms like Facebook and Instagram.
It can be an awesome source of inspiration to look at how other trainers and coaches are doing things. And it's all just a click away.
Let's take a peek at six successful personal trainers and how they're using Facebook as a tool to attract, engage with and sell to those who dig what they're putting down.
Adam Bornstein (a.k.a. Born Fitness)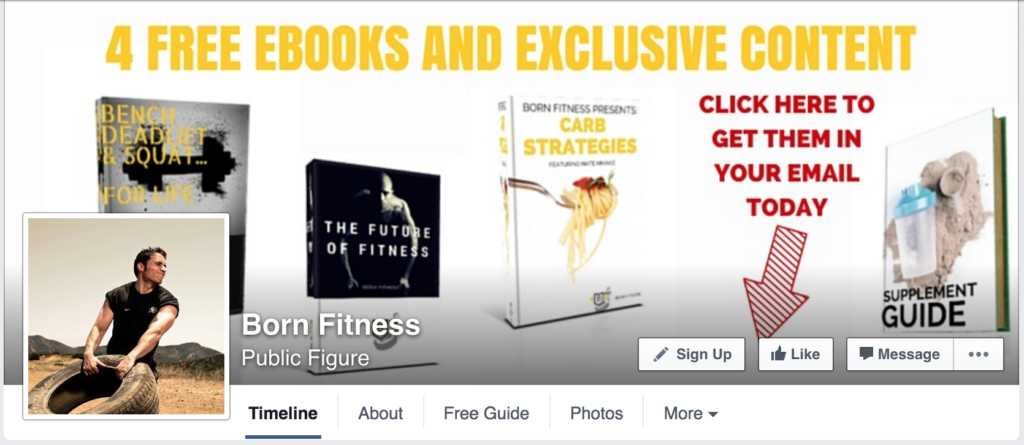 Likes: 28,201
Standout Feature:
Adam uses his Facebook Page as an email list opt-in tool that corresponds with his website. His header image promotes his eBooks and he's added a 'Free Guide' tab, giving people multiple ways to become a fan. That's just smart marketing!
Favourite Post:
This one is so real, so honest. It taps directly into the average reader's fears around dieting and what holds us back from accomplishing our fitness and food goals. He then follows up with content that provides a solution, or at least some helpful advice.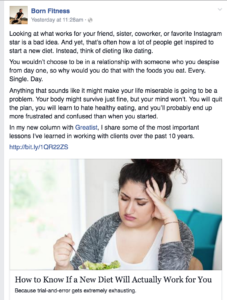 Get our FREE Facebook Advertising Guide
2. Julia Buckley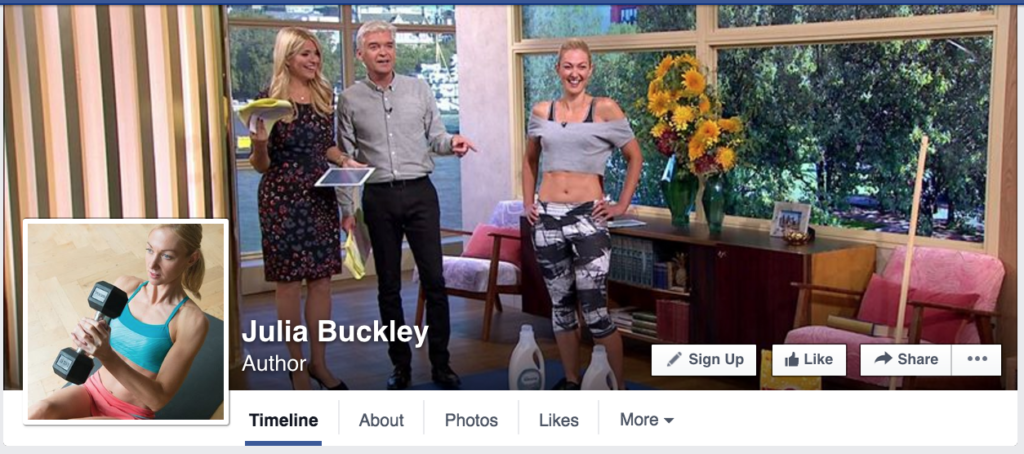 Likes: 19,251
Standout Feature:
She does a great job of promoting both her blog and her workout programs through visual posts, usually accompanied by a photo of her looking happy and strong!
Favourite Post:
This one of her doing 'ball passes' with a giant exercise ball hits the mark. It's entertaining enough to keep you watching for a few seconds, and immediately identifies a benefit ('ab-shredding').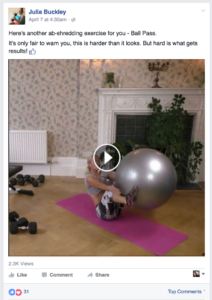 3. Sally Matterson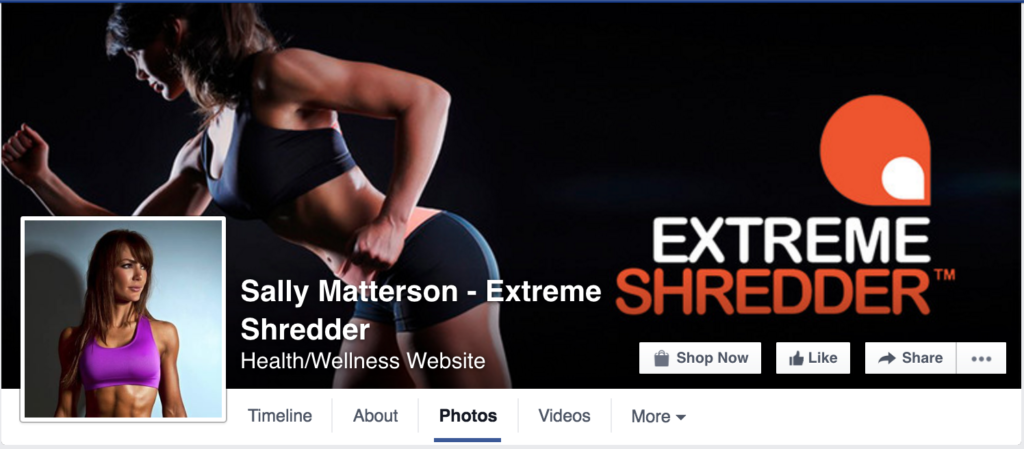 Likes: 1,120,586 (last time we checked!)
Standout Feature:
While they can definitely seem cheesy or spammy in some contexts, Sally's before-and-after shots of clients actually make you feel good for those who've achieved their goals, and adds credibility to her coaching.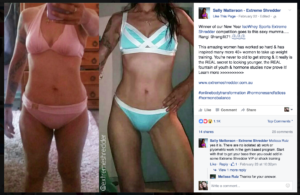 We also like how she consistently refers to her fans as fellow 'Shredders'.
Favourite Post:
Below she answers a question she gets often from clients by posting an informative video post. Not only has she effectively engaged with current fans, she's also tapped into a workout problem that many others undoubtedly struggle with and provides useable advice.
4. Joe Dowdell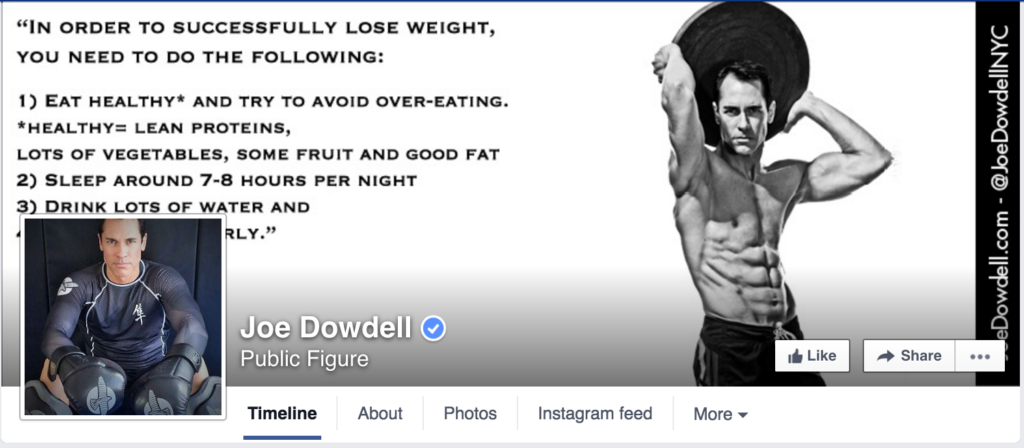 Likes: 43,925
Standout Feature:
For one, he's all about inspiration. To keep moving, to believe in your own success. This is reflected in his photos, most of which are inspirational quotes.
Joe also regularly shares content and advice from his peers and isn't afraid to give credit where it's due, even to potential competitors. This shows the value he places in his clients, wanting what's best for their health.
Favourite Post:
Here's a perfect example of the above, where he directs readers to an article by trainer and blogger Nia Shanks.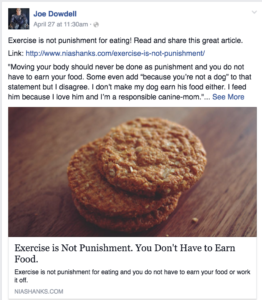 5. David Kirsch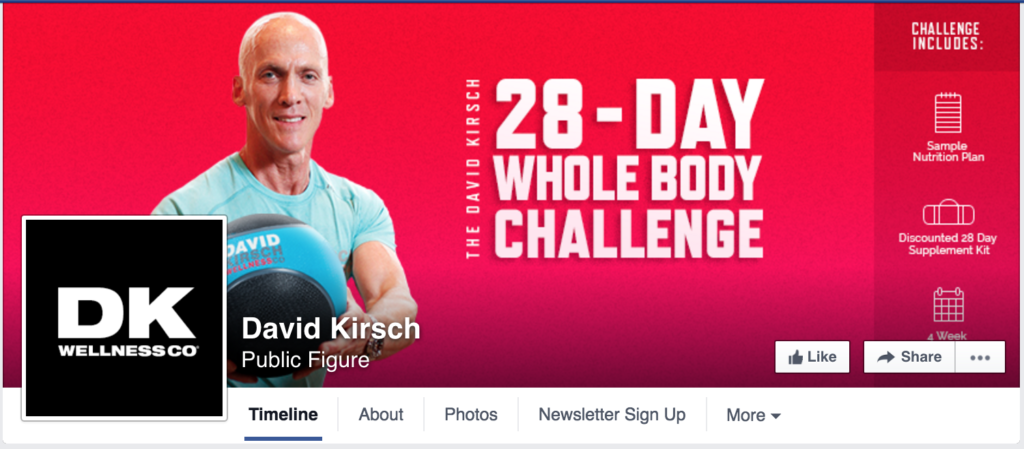 Likes: 38,754
Standout Feature:
His page feels very personal, even when he's posing with celebs like Kate Hudson. Must be the cute family shots he peppers throughout his page!
Favourite Post:
Inspirational quotes and photos are everywhere, but David's are often preambled with his own thoughtful reflection, making them feel genuine. This one is a perfect example.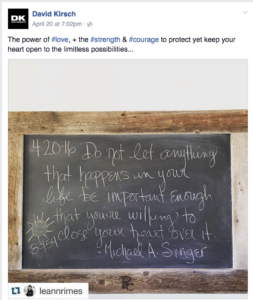 6. Emily Schromm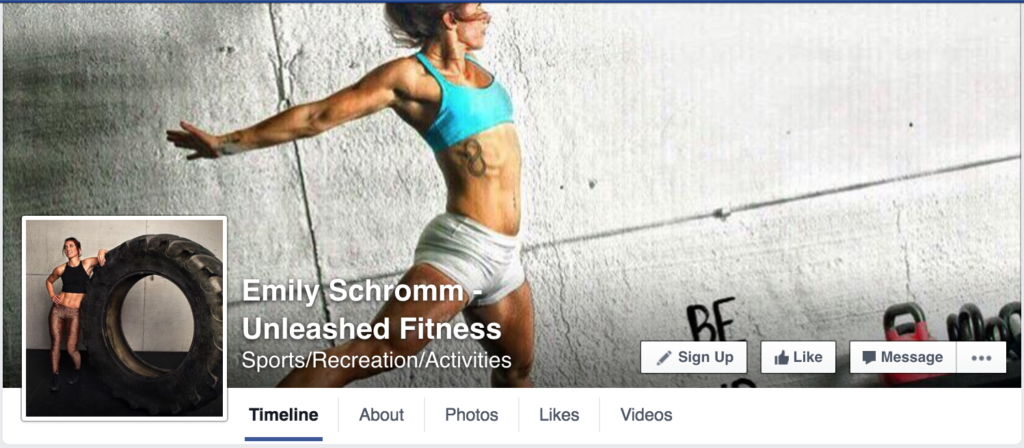 Likes: 31,277
Standout Feature:
What's not to like about this girl? She's real, intelligent and isn't afraid to make fun of herself a little bit. She also responds regularly to fans' comments on her posts answering questions as they come up.
Favourite Post:
This post about her 'taking' mushrooms. It isn't exactly fitness related, but shows her personality and her penchant for healthy, whole eating.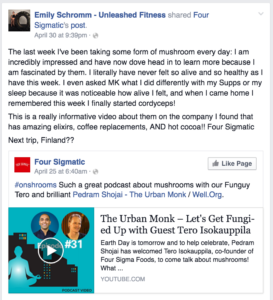 The fact that we had to sift through many more personal training Pages than what's shown in this post highlights social media's potential as a real vehicle for branding and sales. Take some inspiration from these Facebook heavy-hitters, then go ahead and write that post, shoot that video or reach out to a new audience. It's what they would do 🙂