Contributor: Mike Ives, owner at PEI Taekwondo, Founder at MemberTracker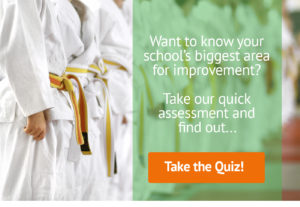 If you're like most martial arts school owners, you don't have a whole lot of time to 'do' marketing. Between teaching class, spending time with family and friends, and perhaps a second day job, your schedule is already chock full.
Luckily, today's social media platforms are making marketing accessible to all business owners big and small, whatever your budget. There are lots of options out there, but there's one social media platform that consistently stands out against the rest. Many online articles, podcasts and blog posts are buzzing about Facebook Advertising – because it actually works!
Facebook not only offers a huge audience to whom you can direct your school's message, it offers both paid and free tactics for promoting your classes. So, how does the small martial arts school go about creating a strong Facebook presence? Here are a few foolproof tips (that we've used ourselves here at MemberTracker) to put you on the right track: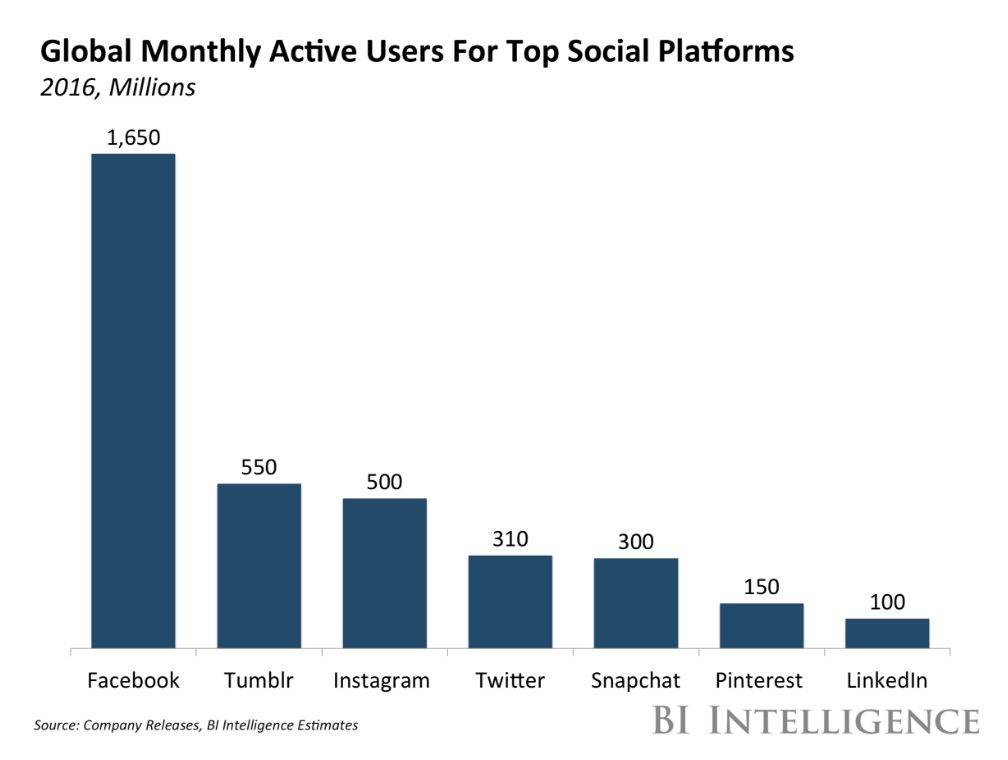 Update your Facebook Business page

An effective Facebook Business page is the cornerstone of your Facebook presence, and will serve as a hub of information and content for both your current students and potential ones. What's more, without a Facebook page your advertising options will be limited on the platform.
The cover photo is the first thing visitors will notice when hitting your page. So you want it to be sharp, and to say something meaningful about what your school has to offer. Because Facebook has specific requirements in terms of the size of your cover photo, we recommend using a tool like Canva, which offers free, pre-designed templates and images.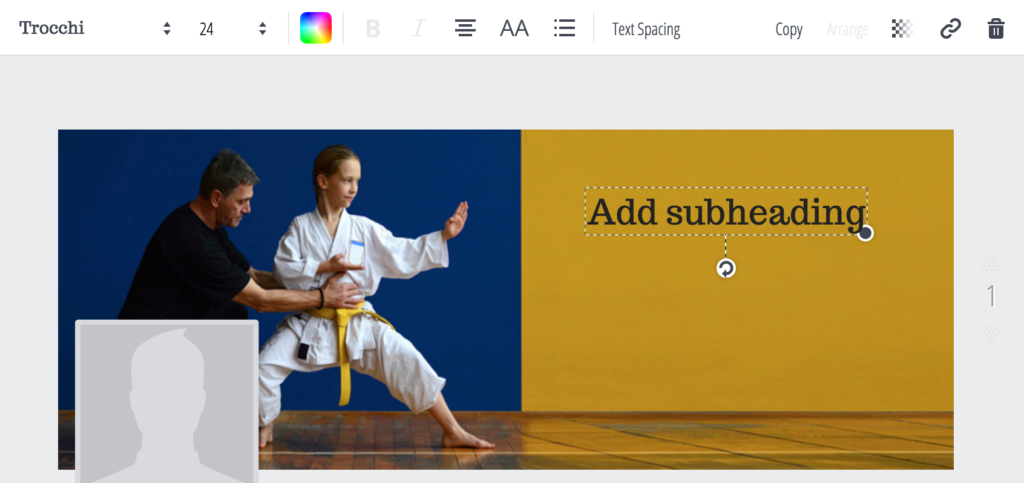 You'll want to post regularly to your page in order to keep your followers engaged. Content like updates and news about your school, promotional offers and tips on how to correctly perform moves covered in class are all good options. Make sure to include a photo (or even better, a video!) in your posts, as content that includes images receives 94% more views than content with no imagery (KISSmetrics).
2. Make use of Boosted Posts

If you want to take things a step further from simply sharing content through your Facebook page (which only your immediate Followers will see), but aren't ready for a full-blown ad campaign, Boosted Posts are a good solution.
This feature allows you to spend from $7 upwards to get one of your posts in front of a specific audience by ensuring it appears at the top of the Newsfeed. You can set the audience, budget and how long the post will be boosted for. Especially if you're sharing good content, it's a great way of making a wider audience aware of your school.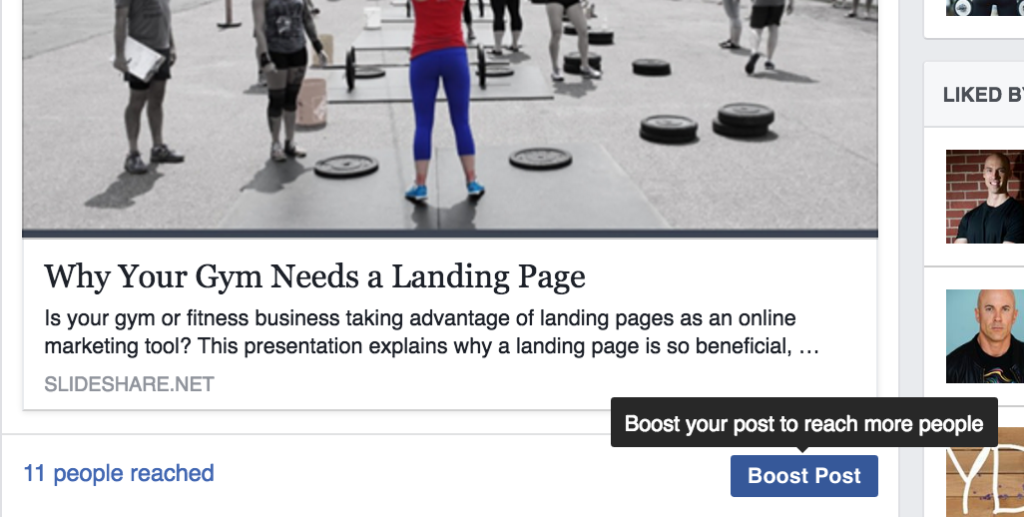 3. Launch a Facebook Advertising campaign

If you're serious about filling your classes and don't mind spending a little cash, Facebook's ad platform is the next logical step. Facebook Advertising is robust, flexible and always improving. Our team has been using it for about a year now, and it's been a good source of both website traffic and new leads.
Once you name your campaign and tell Facebook who you want to direct your ads toward (i.e. your Audience), you can start creating ads. It takes some practice and creativity, but once you find the right formula, you can sit back and watch as your ads draw potential clients to your offer and push new business to your school.
4. Use your header image as sales real estate

We explained how important your Facebook page's cover photo is in #1 above. If you really want to make the most of this space, why not use your cover photo as a lead generation tool? That is, place an offer here, with a call-to-action that invites visitors to click the accompanying button. Here's a great example from Born Fitness: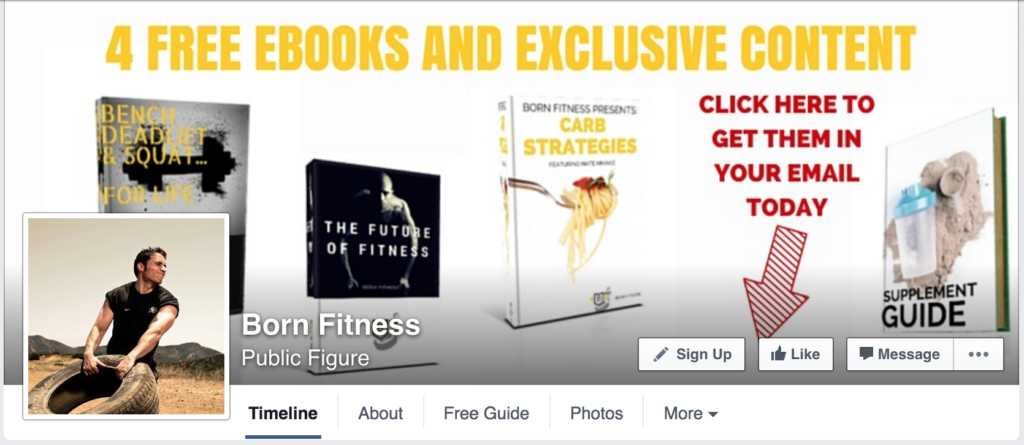 Facebook even provides a range of CTA buttons for you to make use of, from 'Book Now' to 'Watch Video'.
5. Post videos
Video marketing is a regular part of the conversation now, with more and more businesses realizing it can be a great way to engage a huge audience online. The fitness sector is especially well-suited to video with its physical movements, colourful workout gear and positive atmosphere.
The great thing about video today is that it can be shot pretty much anywhere, and using just your smartphone. In fact, it's generally thought by many of today's successful marketers that using an iPhone for video projects is more likely to be watched and shared than videos with a polished feel and big production values.
6. Spend some time honing your audience
Let's pretend you're promoting a free introductory Taekwondo class to new students. Sure your Facebook ads could blitz your entire local area, but the beauty of the platform is that it lets you get so much more specific than that.
First, create a 'buyer persona' so you have some specific characteristics in mind as to who you're directing your message to. Think about where your ideal client lives, what they do with their spare time, when they would be most likely to hang out on Facebook, their age, gender…you get the idea.
Next, make use of Facebook's built-in tools for finding out even more about your audience. The 'direct search bar' lets you search things like, "Favourite interests of people who like exercising" and "Pages liked by people who like Tony Gentilcore".
Audience Insights is another great tool for finding out additional demographic information like education level, household income and pages Liked.
---
So there you have it – six things you can do right away to start attracting new students through Facebook. A platform as diverse as Facebook can be intimidating for new marketers, but break it down into its elements and you have numerous ways to promote your school online.